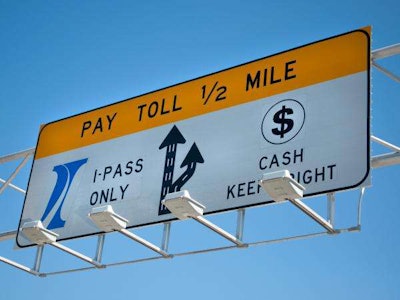 The Illinois Tollway is holding a networking event to help veteran-owned business prepare to do business with the Tollway and other state agencies on construction, professional engineering and goods and services contracts.
The event, Engaging Our Vets, is scheduled for October 14 in Palos Hills. The Tollway says it will provide one-on-one assistance to help businesses register for Veterans Business Program certification with the state and gain access to Illinois Tollway contracting opportunities.
"We are committed to providing opportunities for veteran-owned firms to do business with the Illinois Tollway," says Illinois Tollway Executive Director Greg Bedalov. "Offering networking events like this one and supporting veteran participation goals, helps open the door for hard-working men and women who have served in our armed forces to compete for state contracts."
The Illinois Tollway has set goals for veteran-owned small businesses for professional engineering services and construction. Since 2015, the Tollway has $28.3 million to certified verteran-owned firms.
The Illinois Tollway's Engaging Our Vets event will be held from 9 a.m. to 12 p.m. at Moraine Valley Community College, M Building—Moraine Business and Conference Center, 9000 W. College Parkway in Palos Hills.
The free event will include information about Illinois Tollway contracting opportunities, technical assistance programs and workshops presented by the Illinois Department of Central Management Services, the Illinois Department of Veterans' Affairs and the Veteran Business Outreach Center including Veteran Business Program Certification, Creating a Capability Statement, Veteran Resources and Kick-Start Your Business.
Registration for the Engaging Our Vets event is available on the Illinois Tollway website. Pre-registration closes at noon on Thursday, October 13, but onsite registration will be available beginning at 8:30 a.m. on Friday, October 14.