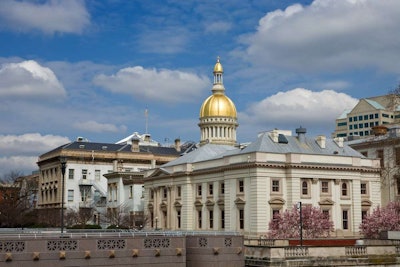 A new bill proposed by members of the New Jersey general assembly would require the New Jersey DOT (NJDOT) to compensate local governments for "delay damages" on transportation projects that are caused by the shutdown of Transportation Trust Fund (TTF) projects.
Gov. Chris Christie ordered a shutdown of TTF projects July 8 in response to legislative efforts to provide revenue for the fund through increased fuel taxes.
The shutdown affects 900 projects valued at roughly $650 million. Federally-funded projects are not impacted by the shutdown, but more than 1,000 construction employees have been left out of work.
The new legislation, A4114, has passed through the Transportation and Independent Authorities Committee. It would allow a local government (municipality, county, etc.) to use its own funds to continue a transportation project that was stopped as a result of the shutdown.
The bill would prevent NJDOT "or any other executive branch agency" from "withholding, revoking, or otherwise canceling" local aid to these entities if they decide to use their own funds for the projects.