The Alaska Department of Transportation and Public Facilities (DOT&PF) is seeking public comment on its draft 2016 update to its long-range transportation policy plan known as Let's Keep Moving 2036.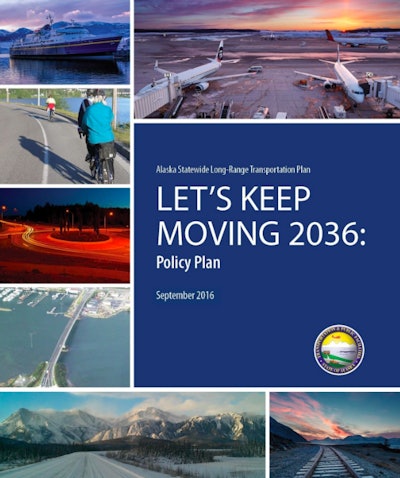 This plan, which provides updates over the 2008 plan, adds a performance-based approach to transportation planning, includes updated federal requirements and gives recommendations based on a reduced state budget.
"DOT&PF is seeking public comment on the draft, including recommendations on how the State of Alaska can meet anticipated transportation challenges and demands over the upcoming 20-year period," the agency says.
An online open house has been created for the comment period, which ends Oct. 24. A plan summary and access to all of the Let's Keep Moving 2036 documents are available here. The agency also says PDF files of the plan is available here.
Comments can be submitted online or by mail to Eric Taylor, P.O. Box 112500, Juneau, Alaska 99811-2500, or via email at eric.taylor@alaska.gov.