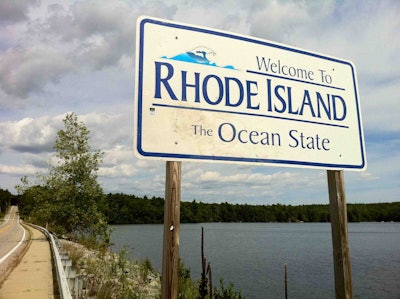 The Rhode Island Department of Transportation (RIDOT) is planning for a rapid bridge replacement of the East Shore Expressway Bridge in East Providence in just 80 hours beginning September 9.
Conventional replacement would take a year and cause prolonged traffic congestion, the agency says.
The bridge carries traffic from Interstate 195 East at Exit 7 to the East Shore Expressway southbound.
"This bridge serves as the direct link to Rhode Island's East Bay communities, and it is vitally important that while we work to replace it as quickly as possible, we do so with minimum disruption to motorists," says RIDOT Director Peter Alviti Jr. "Although there will be some inconvenience associated with the upcoming closure, it does represent the fastest path to getting this work done."
The East Shore Expressway Bridge has been classified as functionally obsolete and has "significant" concrete cracking which has caused a 17-ton weight limit to be placed on the structure for more than four years. As a result, most truck traffic has been diverted onto city streets.
In addition to closing the bridge and Exit 7 on I-195, RIDOT will close part of Warren Avenue underneath. The closure begins a 9 p.m. on September 9. The old bridge will then be demolished and the new bridge foundations will be completed. The entire superstructure for the new bridge, which was built in temporary staging areas on supports next to the old bridge, will then be installed. RIDOT plans to open the new bridge to traffic no later than 5 a.m. on September 13.
"Projects like this highlight the work we're doing to not only rebuild our roads and bridges, but also to rebuild RIDOT," says Gov. Gina M. Raimondo. "By being sensitive to the needs of the East Bay communities, and the impact long-term restrictions would have for residents and businesses in the area, RIDOT took a different approach to rebuild this bridge as quickly as possible."