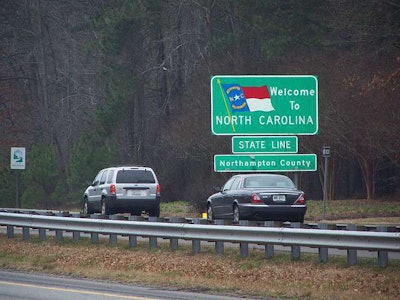 The North Carolina Department of Transportation (NCDOT) announced that it awarded a $5.4 million contract to Smith-Rowe LLC of Mount Airy to replace the following seven bridges in Bladen, Cumberland, and Robeson counties:
N.C. 53 over Ellis Creek in Bladen County
Mercer Mill Road over Hammonds Creek in Bladen County
Hollow Bridge Road between Beaver Dam Road and Mink Road in Cumberland County
Barker Ten Mile Road over Big Marsh Swamp in Robeson County
South Robeson Road over Aaron Swamp in Robeson County
Back Swamp Road over Lumber River in Robeson County
Mercer Mill Road over Jackson Swamp in Robeson County
The original seven bridges were built to design standards that are no longer used and are now considered functionally obsolete and structurally deficient. They will be replaced with new bridges that will meet future travel demands.
According to an NCDOT press release, replacing older and obsolete bridges is part of Governor McCrory's 25-year transportation vision to better connect North Carolinians to jobs, education, healthcare and recreation. The 2016-17 state budget increases bridge repair and replacement funding by 58 percent, to a total of $242 million, to pay for that vision.
An express-design process will be used on the project, NCDOT says, allowing the design, environmental permitting, utility relocation and construction to take place at the same time. In addition to reducing construction time, the department says the process will also avoid cost inflation, allow the contractor to use innovations that can save taxpayer money, lessen environmental impacts and shorten work zone delays for drivers.
Work is expected to begin by the end of August and be completed by mid-October 2019. This project is just one of 12 road and bridge contracts, totaling $139.9 million, recently awarded by NCDOT.