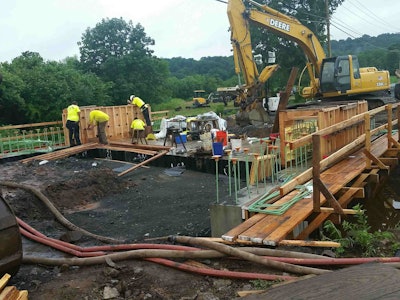 Schultz Corporation of Terryville, Connecticut, was recently able to complete a bridge project for the Connecticut Department of Transportation (CTDOT) in Middlefield in just nine days using accelerated bridge techniques (ABC).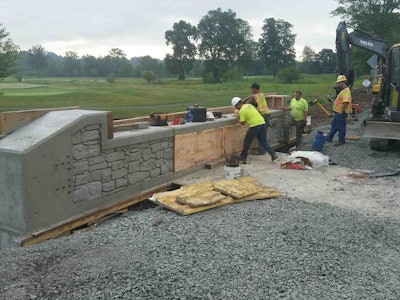 CTDOT says the project involved replacing a bridge built in 1920 with a 12-foot wide by 6-foot high precast concrete box culvert and joined segments, with the bottom of the culvert being covered in 2 feet of "natural stream bed material."
Rather than the traditional accelerated bridge technique of building a new bridge next to the one being replaced, with the new bridge slid into place, the Route 147 project used culvert segments made off-site and then set in place when the old bridge was taken down. United Concrete Products of Wallingford, Connecticut, made the box culvert.
The project on Route 147 in Middlefield was completed between July 10 and July 19.
"This is another example of the innovations we are able to utilize as we maintain our road and bridge network in a state of good repair," says CTDOT Commissioner James P. Redeker. "I want to commend our contractors and our own field staff for another great ABC success."
CTDOT says the project cost $892,000, and includes two 12-foot-wide lanes and 4-foot shoulders for each direction. The project also involved repaving 1,000 feet of roadway on both sides of the bridge.