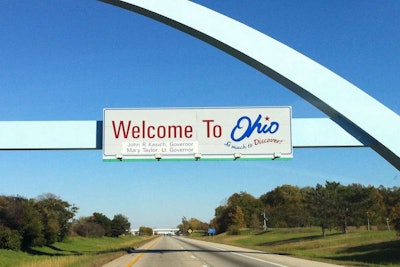 Ohio Gov. John Kasich has announced a rehabilitation project for the Interstate 480 Valley View Bridge of the Cuyahoga River Valley will begin two years earlier than previously planned, according to a report by Cleveland 19.
The project had been projected to start in 2019, but due to improved transportation funding, Kasich says the project can now begin in 2017. This move will save $18 million, he estimates.
"While most states have been struggling to tackle their highway infrastructure needs, here in Ohio we've worked to solve our transportation funding issues and keep up the pace of repairs and improvements," Kasich says. "As a result, we've seen three record-setting years of highway construction, and getting this project done sooner is one more sign of that progress."
The bridge was built in 1978 and needs multiple repairs including deck replacement across its 4,155-foot span. The project will cost an estimated $256 million, according to a June 14 Industry Notice from the Ohio Department of Transportation, and is expected to be completed by 2023.