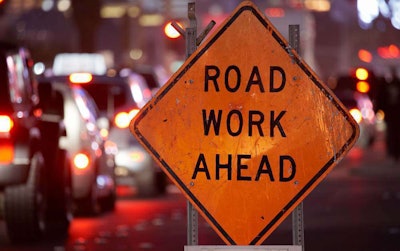 The Michigan Department of Transportation (MDOT) is warning drivers that roadwork will begin on Interstate 94 in the Detroit area soon.
According to the Detroit Free Press, MDOT will close I-94 in Detroit this weekend so that road crews can set new bridge support beams for the Trumbull Road overpass replacement, and next week, the agency will launch a $9-million road reconstruction project on I-94 near Detroit Metro Airport between Telegraph Road and I-275.
MDOT says most of the I-94 work near the airport will take place at night and on weekends, but MDOT spokeswoman Diane Cross noted that drivers should be prepared for delays and plan accordingly.
"I'm sure it'll be stop and go," Cross told the news agency, referring to traffic during the work periods and adding that approximately 135,000 vehicles travel in each direction daily on that stretch of I-94.
Overnight work is expected to begin on westbound I-94 just west of Telegraph at 8 p.m. Monday night, June 13, and continue until 5 a.m. the following day. That pattern will continue on weeknights, but weekend work will run "around the clock," MDOT said in a news release. If weather is an issue Monday night, the start will shift to Tuesday.
The project, which is in the Romulus and Taylor areas, is expected to run through mid-November.