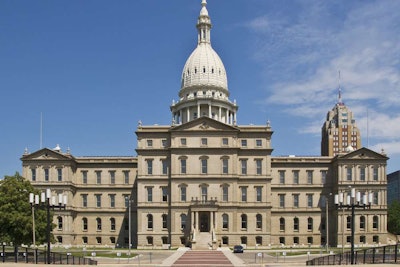 Michigan Gov. Rick Snyder has created the 21st Century Infrastructure Commission as a means of identifying "strategic best practices to modernize" transportation, water and sewer, energy and communications infrastructure in the state.
Snyder created the commission via Executive Order 2016-5, and it will be required to submit analysis and recommendations for infrastructure needs in a final report to the governor needs by Nov. 30 this year.
"The commission represents a collaborative effort to help create a sustainable and comprehensive infrastructure vision for the future of our state while identifying priority projects to best support the health and safety of Michiganders," Snyder says. "As we look forward, Michigan is poised to be a leader in both the automotive and cyber security industries, so it is essential we modernize and maintain our infrastructure to match those goals."
Snyder will appoint 15 members of the commission; eight will be state department directors or representatives and four will be legislative appointees, for a total of 27 members.
The eight departments to be represented include the Department of Transportation; Department of Environmental Quality; Department of Agriculture and Rural Development; Department of Technology, Management and Budget; Michigan Economic Development Corporation; Department of Natural Resources; Michigan Agency for Energy and Michigan Public Service Commission.
The Speaker of the House, House Minority Leader, Senate Minority Leader and Senate Majority Leader will each appoint one member.
The remaining 15 members will represent "business, government, nonprofit and philanthropic communities who have a particular interest or expertise in infrastructure." The Executive Order calls for these members to have expertise in infrastructure design and planning, underground infrastructure, municipal planning, public utilities, water and sewer infrastructure, wastewater treatment and draining and/or communications and technology.