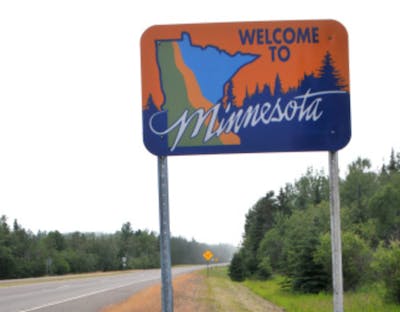 Minnesota drivers might soon see an increase in the speed limit on state two-lane highways. However state lawmakers aren't taking the consideration lightly.
KDLT reported that the Minnesota Department of Transportation has entered the third of a five-year study on highways across the state to determine if raising the speed limit from 55 to 60 miles per hour would be a safe option.
The state is set to evaluate 1,068 miles of road this year.
"A properly selected speed limit can increase the safety of the roadway by creating uniform travel speeds for all vehicles, and by setting realistic driver expectations of those trying to cross or enter the roadway," assistant state traffic safety engineer Julie Whitcher said.
In 2014 and 2015, MnDOT raised the speed limit to 60 miles per hour on 1,190 miles of highway in the state, according to the report from the department. Another 305 miles were evaluated but remained at 55 miles per hour.
The department decides which highways are eligible for a speed limit increase using traffic and engineering investigations into past crashes along with a physical breakdown of the road and its environment.