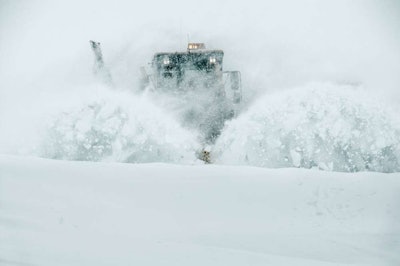 Drivers in Michigan can now simply log on to find out when roads on their route will be cleared of snow this winter.
According to Fox 17, the Michigan Department of Transportation has decided to let the public view the GPS tracking information it was already collecting from snowplows in the state. The department is testing the method in counties in the southwest portion of the state. If it becomes a hit, the program will be spread throughout the state.
Drivers simply have to visit the MI Drive website, and they can see where some of MDOT's 80 snowplows have been and are heading.
The website will display the snowplows' location when they move faster than 10 mph, and some of them will even feature cameras that will have live feeds of the conditions the snowplows are facing.
"Having the locations of our trucks was more about knowing where they were, and when they were there, and being able to build some kind of database about when its best to deploy them," MDOT spokesman Nick Schirripa said. "… Being able to look 50 miles ahead and get an idea of what your travel is going to look like is absolutely priceless."
The website will also show if snowplows are not working and when salt has been poured on roads.
"We're becoming more and more tech-savy as a society and certainly as a traveling culture. Those kinds of resources are becoming more and more valuable," Schirripa said.