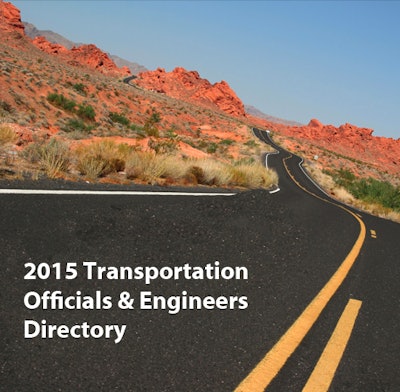 The American Road and Transportation Builders Association (ARTBA) has recently made available its 2015 Transportation Officials and Engineers Database, including contact information for more than 6,000 transportation officials at the local, state and federal levels.
The database costs $395 for ARTBA members and $495 for non-members and is available as an Excel spreadsheet complete with addresses, phone numbers and email contacts.
"The nationwide directory is one of the most comprehensive listings of public transportation officials available," ARTBA said.
The association pulled the information directly from the departments across the country, and also included "key congressional committees" involved in transportation policy.
Visit www.artbastore.org (click on Other Products), or contact ARTBA Director of Sales Peter Embrey (pembry@artba.org; 202-289-4434) to purchase the 2015 Transportation Officials and Engineers Database.