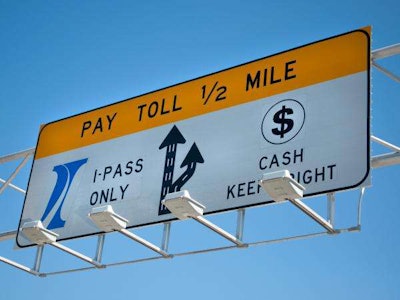 The Illinois Tollway awarded $106 million in contracts last week in order to get planning underway for a project to rebuild the central portion of the Tri-State Tollway.
The project, which would upgrade one of the busiest highways in the region, isn't set for launch for another five years in order to get the project's wheels turning, according to the Chicago Tribune. The Illinois Tollway also created a new advisory council of industry associations and government agencies to oversee the Interstate 294 project.
The Tri-State Tollway is set to be reconstructed from near O-Hare International Airport at Balmoral Avenue to 22 miles south in the highway's busiest section. The section carries up to 200,000 vehicles each day, and toll from the section brings in nearly half of the state's tollway department's revenue.
The project is projected to cost upwards of $1.7 billion or more if the Illinois Tollway decides the highway could use more lanes. Much of the funding comes from a 40-percent toll hike for trucks and trailers.
The Tollway awarded a $38.9 million contract to H.W. Lochner, HDR Engineering and Quigg Engineering for bridge master plan and design; $38 million to Jacobs Engineering Group, EFK Moen and Hanson Professional Services for master plan and management services; and a $23 million contract to TranSystems and Exp US Services in Schaumburg for master plan services.