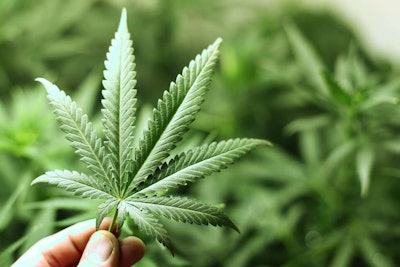 While it was a Michigan lawmaker that advocated "pot for potholes" earlier this year, a town in Colorado is actually putting that slogan into action.
Fox  21 News in Colorado Springs reported that Pueblo County brought in more revenue from marijuana taxes than had been anticipated, so the Board of Commissioners voted to divert the $50,000 surplus to funding a special road project.
The county originally planned to send $150,000 to the Pueblo West Metro District, but the total funding got upped to $200,000 thanks to the high marijuana tax revenue.
The money will go to chip sealing 15 miles of residential and commercial streets in the area. Officials said the $200,000 will fund two-thirds of the chip seal program and saves funds that can go to other important projects in the area.
"We always used to joke about and say, 'now that they're getting all this extra tax money, maybe they'll start putting some of it into the roads around here.' Really, seriously, that's what we used to joke about and now it looks like it's coming to pass," a Pueblo County resident named John Solorio said. "… I was thinking maybe if they got some paving done, and put some of those little reflectors on some of the road where people could see where they're going. Maybe even a few lights would be nice too, with all the money they got now."
Back in May, a Michigan state representative called for legalizing and taxing marijuana to help fund the state's ailing infrastructure following Michigan voters shooting down a plan to raise taxes to pay for transportation funding.