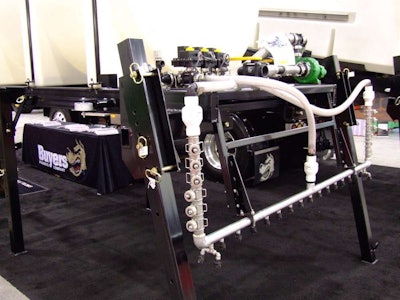 Buyers Products introduced its new SaltDogg Anti-Ice System this week at the American Public Works Association North American Snow Conference in Grand Rapids, Michigan.
The system is GPS-enabled and offers a proportional ground speed controller as an option. It's available in 1,050- or 1,650-gallon polyethelene tanks for single or tandem axis options, and applies at a rate up to 230 gallons per minute.
Configuration options include chassis mount, trailer mount, hook lift or dump stands, and the hydraulic-driven pump has a stainless steel liner. The three-lane stainless steel spray bar also offers individual lane control.