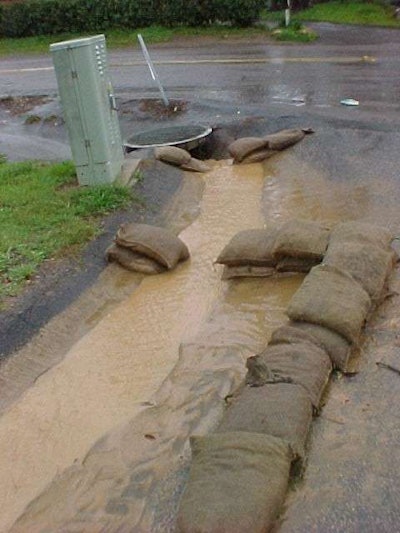 The U.S. Environmental Protection Agency (EPA) reports the Missouri Department of Transportation (MoDOT) will pay a $750,000 fine and enact a compliance program as part of a consent decree to settle alleged Clean Water Act violations connected to two road building projects.
In 2010 and 2011 officials with EPA's Region 7 inspected construction sites at Highway 54 in Osage Beach and Highway 67 between Coldwater and Silva and found several violations including:
Failing to install or implement adequate stormwater control measures
Neglecting to repair those that were installed
Failing to develop a sufficient pollution prevention plan and update the plan as appropriate; and
Unsatisfactory record-keeping and self-inspections
MoDOT Assistant Chief Engineer Kathy Harvey said the department has performance measures in place to keep up compliance, but that the resulting overflow of stormwater from two "extreme rain events" highlighted weaknesses in their procedures and policies.
"We take responsibility and are confident that the additional training and accountability that we will put in place with our employees and our contractor partners will result in heightened awareness of compliance with the Clean Water Act," Harvey said.
"Road construction projects can generate significant quantities of stormwater runoff resulting in environmental damage if not properly managed," said Acting EPA Region 7 Administrator Mark Hague. "The terms of this agreement ensure that the Missouri Department of Transportation will complete their work projects with appropriate plans, procedures and personnel to protect the environment."
In addition to the $750,000 fine, MoDOT has agreed to pay additional penalties if the agreement with the EPA is violated. The department will also provide more erosion and sediment control training, increase tracking via a storm water compliance database, and ongoing reporting of compliance measures to the EPA.
The EPA says consent decree has a 30-day public comment period, after which a federal court will approve it. Then it will be published in the Federal Register and will be available here.