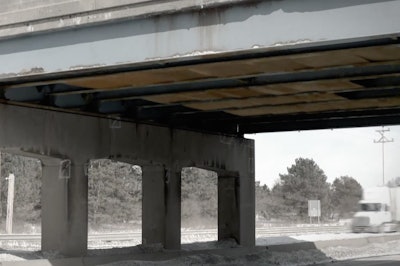 A recent preliminary report by the Transportation Asset Management Council (TAMC) shows roads in Michigan are deteriorating at an accelerating pace.
The data collected by the council, titled the PASER report, showed that over the past nine years, miles of roads rated "good" or "fair" declined from 77 to 62 percent, with roads rated "poor" increasing to 38 percent from 23 percent.
"Over the nine years the council has been collecting and analyzing data, we have seen a systematic decline in the miles rated 'good' on the paved federal aid system", said TAMC Vice Chairman William McEntee. "We have also seen an accelerated increase in the number of roads rated 'poor' in the last year."
The final report will be available in April.
The TAMC was created to "expand the practice of asset management statewide to enhance the productivity of investing in Michigan's roads and bridges. Part of the TAMC's mission is to collect physical inventory and condition data on all roads and bridges in Michigan." The council is made up of members of the Michigan Department of Transportation (MDOT) and municipality groups and commission affiliated with transportation.
The council presented preliminary findings from the report to the State Transportation Commission (STC). The group is mandated to present an annual report to the STC, the Michigan legislature and the state's House and Senate transportation committee.
The report echoes the argument of the Safe Roads Yes! campaign, which is using images of unsafe roads in pushing for the approval of an increase to Michigan's state sales tax for highway funding.
The 2104 PASER road condition data is available here and provides conditions for roads and bridges by state, county and city/village jurisdiction.