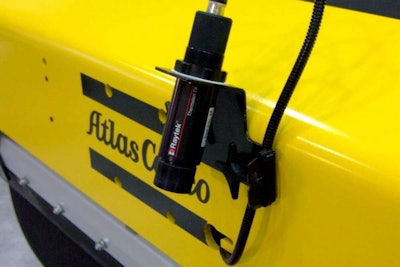 Atlas Copco's new intelligent compaction system presented at the World of Asphalt in Baltimore offers a touch screen tablet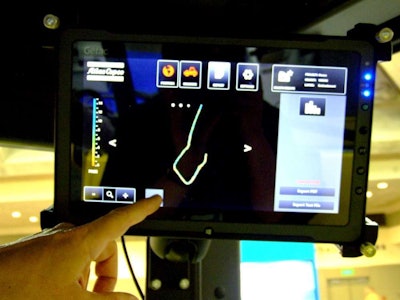 interface that's wireless and is rated at 12 hours battery life.
Atlas Copco's CC2200 through CC6200 asphalt rollers and their CA2500 through CA6500 soil rollers can be outfitted with the system. The company's dealers also are providing free training for contractors.
The system provides real-time stiffness measurements of soil and asphalt via a drum-mounted accelerometer, while front-and rear-mounted sensors provide asphalt temperature readings that help in providing consistent stiffness measurements.
Pass counts also are measured. The system keeps up with the number of completed passes via GPS and cross-references this information with how loose the material is, which helps determine when compaction is complete. The operator is alerted when compaction is complete, which in turn minimizes over compaction.
Data collected can be saved and used for analysis later, or for Federal Highway Administration inspections.