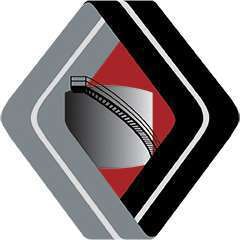 The National Asphalt Pavement Association has created the Diamond Terminal Commendation program to help asphalt terminal operations to "demonstrate their commitment to best practices for operations."
"The Diamond Commendation program encourages continuous improvement. It is a way for asphalt plants to benchmark their operations, and it provides a blueprint for how to improve them," NAPA 2014 Chairman William C. Ensor III said in the statement. "With the Diamond Terminal Commendation, the program now covers an additional aspect of the asphalt production cycle, and it gives facilities that are already good, conscientious operations new guidelines to help make their facility an even better neighbor."
This program is part of NAPA's Diamond Commendation Program and will highlight an operation's commitment not only to best practices, but also to proactive environmental, health and safety compliance, as well as community relations, the association said.
Eligibility requires that an operation "stores asphalt cement binders for shipment to asphalt mix producers, and cannot refine petroleum products to make asphalt cement or other petroleum products on site or be adjacent to a petroleum refinery that has a business interest in the terminal." Plants must also "assess their facility appearance, operational activities, safety and environmental precautions and communications, regulatory compliance, and community relations efforts."
Applications for the Diamond Terminal Commendation, as well as the other three Diamond Commendations (Diamond Achievement and Diamond Achievement Sustainable, Diamond Quality, and Diamond Paving) can be submitted begin April 1, 2015.
Applications are available here.