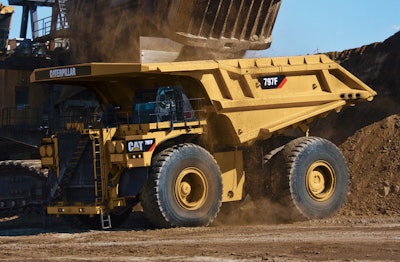 Caterpillar manufactured and shipped the 500th 797 large mining truck to a coal mining contractor in Austrailia. The 797F, with 400 tons payload capacity, that marks the milestone represents the third generation of the largest mechanical-drive truck ever built.
The first 797 started operational testing in late 1998, and the population in the field grew to 250 in 2007. In the following three years, Caterpillar manufactured and delivered another 250 of the flagship model to large mining operations in Australia, North America and South America.
Caterpillar manufactured the 500th 797 and all of its predecessors at its Decatur, Illinois, facilities. For more information about the 797 mining truck, visit Cat's Web site.