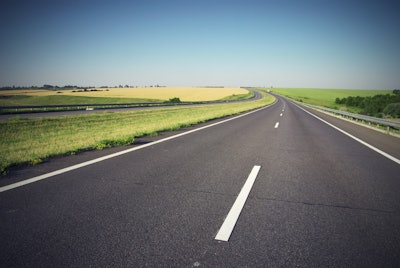 Maintaining clear roadsides doesn't have to be a drain on time and resources. Mowing can be an effective temporary method for removing troublesome weeds along roadsides, but frequent mowing can empty the coffers in a hurry.
Under ideal growing conditions, mowing may need to be repeated six to eight times in a single year. However, incorporating fall herbicide applications into an integrated vegetation management (IVM) program can go a long way toward keeping ahead of the constant growth of roadside weeds and grasses that obscure motorist sightlines.
The importance of an effective roadside weed management program cannot be overstated, it's more than just a method to keep roadsides clean and beautiful. Uncontrolled weeds and grasses pose great risks to communities by:
Reducing road safety by limiting driver visibility;
Obstructing drainage ditches and preventing runoff;
Creating fire hazards in drier months; and
Contributing to roadway deterioration.
An effective fall herbicide application offers many advantages to an IVM program. These benefits include the following:
Controlling winter annual weeds so native vegetation stands are stronger and compete better with summer annual weeds;
Minimizing fuel and labor costs with reduced mowing frequency;
Further delaying the need for an early spring cleanup mowing;
Increasing mower operator safety with fewer employees on fewer mowers; and
Creating more time in the spring to plan and conduct equipment repairs and maintenance.
Rather than simply trimming weeds back for a short period of time, fall herbicide applications can reduce the number of weed stems present. Permanent weed removal gives desired grasses greater opportunity to compete throughout the year.
Count on fall herbicide applications to enhance motorist and crew safety while making resource management more efficient.
About the author: Ronnie Turner is the U.S. product development manager for DuPont Land Management, where he oversees product labeling, product field testing and data management responsibilities for vegetation management and specialty crops herbicides. Turner has worked with DuPont for 42 years, having previously held various positions in its field sales and development areas. He has a B.S. degree in integrated pest management from North Carolina State University. For more information on DuPont's latest products for selective roadside treatments, please visit landmanagement.dupont.com.