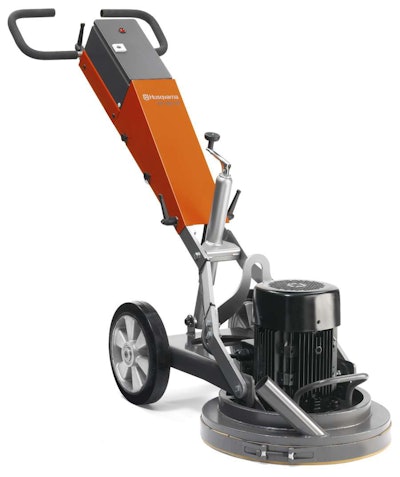 The latest in Husqvarna's series of small floor grinders has arrived. The new PG 400 – 220V grinder is perfect for those who want a little more width and power in a small grinder.
The PG 400 – 220V has an ergonomically designed handlebar and low noise levels. An extremely powerful machine for its size, it can easily grind concrete, mastic, glue, overlayments and epoxies.
Features include the following:
•A dust guard and vacuum port that creates efficient suction of dust.
•Handlebar can be folded over the machine to make it more compact.
•Large range of diamond tooling available for a wide range of applications.
•Features 4 horsepower, one-phase motor.