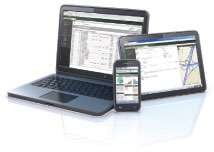 Anywhere. Anytime. Any Device.
Dexter + Chaney has launched a new, web-based version of Spectrum Construction Software. According to company president John Chaney, "The newest version of Spectrum represents a significant re-investment in our existing product line and sets a new standard for connecting the construction office with the field." V14 will be accessible via any web browser from any location using any Internet-connected device. "Our customers will be able to access the full features of Spectrum from anywhere using virtually any device with a web browser," added Chaney. Gone are confusing menu systems with dozens of choices where critical information is buried behind unfamiliar terminology, says the company. www.dexterchaney.com.
Visualizing Project Progress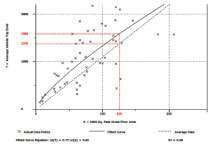 Topcon Positioning Systems (TPS) and DynaRoad Oy, a software company in Helsinki, Finland, announce the release of DynaRoad v5.2 construction scheduling and planning software. Juuso Makinen, CEO of DynaRoad Oy, said, "Version 5.2 has improved planning tools with a map view for visualizing project progress week by week. The software also has industry specific tools. For example, for earthmoving, the new version allows the importing of quantity data directly from a Microsoft Excel spreadsheet so within minutes the user has developed a mass haul plan. The DynaRoad solution combines mass haul optimization, location-based scheduling and production control." Ivan Di Federico, TPS chief strategy officer, says, "Contractors and designers use DynaRoad products and services to save time and money by optimizing and controlling the production of large and complicated earthworks projects.
www.dynaroad.com/5.2.
OTISS is here
Transoft Solutions has just launched OTISS: Online Traffic Impact Study Software. OTISS is the world's first SaaS software (softwareas-a-service) for performing traffic impact assessments to forecast travel demands within proposed land development applications, says the company.
OTISS lets users:
• Generate ITE Trip Generation Handbook graphs
• Easily view data points and clusters of data points
• Access time period trip analysis instantly and manage project files
• Trip generation complete with: trip reductions, internal capture and by-pass trips adjustments
• Save summary reports and export to an Excel file
Safety Software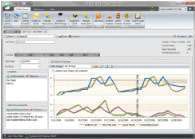 HCSS has launched a new safety application geared specifically to construction companies, a stand-alone product that integrates with HCSS's HeavyJob Job Management Software and other HCSS products. Foremen and project engineers who are already entering time-card information into HeavyJob can quickly and easily enter safety-related information into the new safety application. "It requires just a few extra 'clicks,' for example, for the foreman or project engineer to record that an individual has attended a safety meeting," explained Mike Rydin, HCSS president. The product also helps the company manage individual employees' safety compliance, certification and training. A dashboard displays the key indicators of the company's safety program across all jobs instantly, and alerts management to areas that require immediate attention.