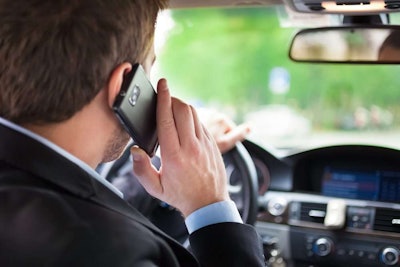 A bill proposed in the Wisconsin state Legislature would ban drivers from talking on their cellphones while driving in a construction zone, the Associated Press reported.
Sen. Jerry Petrowski (R-Wis.) authored the bill, which would be in place only when workers are present in the construction zones. Violators would be fined between $20 and $40 for a first offense and up to $100 for a second offense.
He emailed the bill to other lawmakers on Friday in an effort to find co-sponsors.
Petrowski told the AP that the Marathon County highway commissioner requested he draft the bill. He added that the bill is meant to protect road workers and reduce distracted driving.
The AP report notes that the state already has laws against texting while driving, and that new drivers on a probationary license are not allowed to use a cellphone while driving.