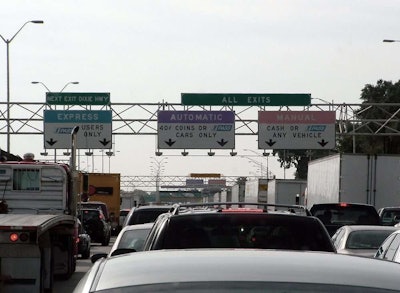 Moody's Investors Services announced Wednesday that it has updated its 2014 outlook on the U.S. toll industry, changing its outlook to stable from negative in its report "2014 Outlook — US Toll Roads."
The negative outlook comes from the company's research on traffic growth on toll roads as well as toll revenue. Moody's says the outlook "expresses Moody's expectations for the fundamental business conditions in the industry over the next 12 to 18 months."
The rate of traffic growth is expected to continue to be slow in 2014, but Maria Matesanz, a Moody's Senior Vice President, points out that the slower growth is becoming a trend.
"The rate of traffic growth is slowing down overall and so the slower, albeit more stable growth rates reflect a 'new normal,'" Matesanz says.
Moody's notes that a recession or rising gasoline costs could shift the outlook back to negative. The company also notes that it is not likely to "take a positive view of the industry in 2014."
Here are some highlights from the report:
Moody's expects a median growth of 1.5 percent on toll roads in 2014, a comeback from a nearly 3-percent decline in 2009.

The company expects toll revenue to increase by around 5 percent in 2013 and 2014, marking a slowdown from an 11.2-percent climb in 2012.

Moody's anticipates toll traffic growth to be 2 to 3 percent below gross domestic product (GDP) growth.
To read the full report, click here.