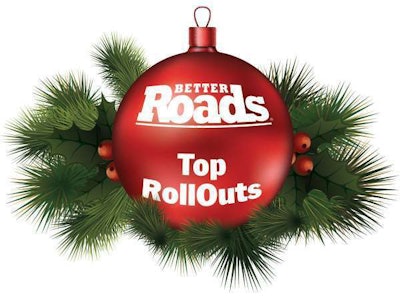 This month, the print edition of Better Roads will include its Top RollOuts, which features several new and innovative products released in 2013.
In light of the Top RollOuts in the magazine, we're sharing "25 Days of RollOuts" on the website. Each day in December, we are posting a different product from the Top RollOuts, some with additional information and videos.
We'd love for you to share and discuss these products on Twitter and Facebook with the hashtag #BR25DaysOfRollOuts.
Be sure to check our 25 Days of RollOuts each day to see what's new. And keep an eye out for the 2013 Top RollOuts in the December issue of Better Roads magazine.