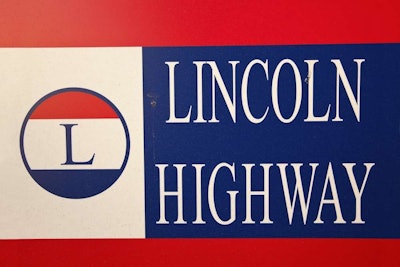 The Lincoln Highway, the transcontinental highway that could take motorists from coast to coast, has turned 100 years old.
The highway now is made up of "a patchwork of already existing roads," Kay Shelton, president of the Lincoln Highway Association and a Norther Illinois University professor told NPR.
The route was intended to be the straightest possible shot between New York City and San Francisco, Shelton told NPR, but the highway was updated when newer, straighter or smoother legs were found.
The idea of the Lincoln Highway came from Carl Fisher, who was also responsible for the Indianapolis Motor Speedway and Miami Beach. The route, comprised of both existing and newly-built roads following the most direct route possible, ran from New York to San Francisco, covering about 3,400 miles, according to The Lincoln Highway Association website.
The Lincoln Highway Association was created in 1913 to promote the road using private and corporate donations.