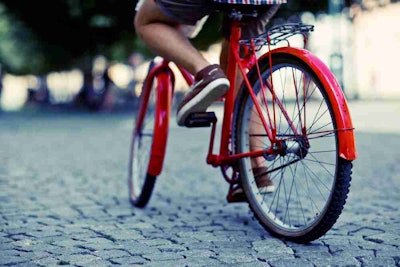 Many young Americans are driving less than in previous years, and cities are reacting by adding more options, including bike and pedestrian paths.
So it's no surprise that when the League of American Bicyclists released its latest list of Bicycle Friendly Communities (BFC) on Tuesday, the association announced that suburbs had joined other communities on the list.
Among the bike-friendly suburban communities are Menlo Park, California; Elmhurst, Illinois; and Ferguson, Missouri.
According to the League of American Bicyclists, 32 of the 291 total BFCs are new, and 48 states have communities on the list. Seven communities have improved, moving up on the bike-friendly list.
Four communities reached platinum status, providing the most bike-friendliness: Boulder, Colorado; Davis, California; Fort Collins, Colorado; and Portland, Oregon.
The League of American Bicyclists also releases other bike-friendly updates, including a Bicycle Friendly States ranking. The group named Washington state the most bike-friendly state in May.