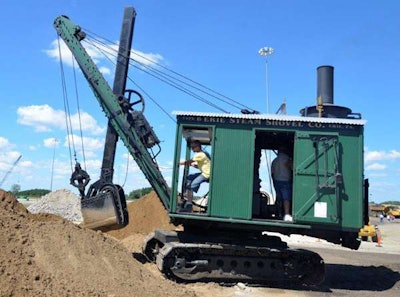 The Historic Construction Equipment Association will present its 28th Annual International Convention and Old Equipment Exposition August 16-18 in Wilmington, Illinois.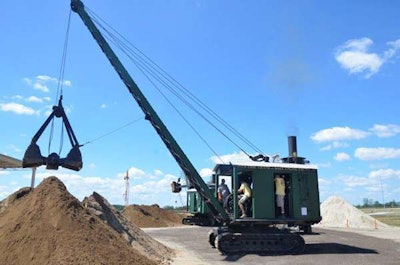 The show will feature an operating Erie B steam crane and a demonstration of an Erie B steam shovel.
The convention and exposition, hosted by the International Union of Operating Engineers Local 150, will be located at the Local 150 Apprenticeship and Skill Improvement Program Center at 19800 West South Arsenal Road.
Show hours are Friday from 9 a.m. to dark, Saturday from 9 a.m. to 5 p.m. and Sunday from 9 a.m. to 3 p.m.
Admission is $8 per adult each day or $15 per adult for the weekend. Local 150 members and children ages 12 and younger are free.
For more information, visit hcea.net.