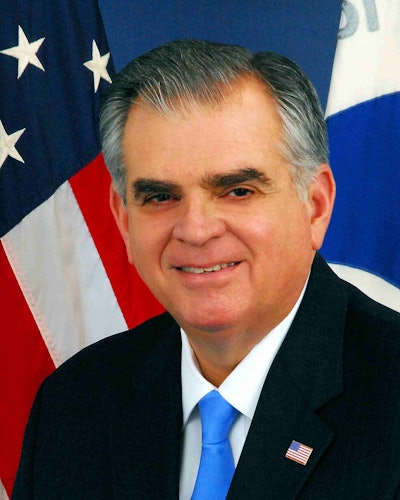 At a summit of the Council of Great Lakes Governors on Saturday, outgoing U.S. Transportation Secretary Ray LaHood encouraged governors in the Great Lakes area to increase transportation funding pressure on Congress, The Detroit News reported.
LaHood urged the governors to push for a five-year transportation funding bill with new revenues. He said the bill needs to be at least $500 or $600 billion.
"You're not going to attract businesses to your communities and your state if you don't have good roads and bridges," LaHood added.
LaHood said the five-year bill would be better than a two-year bill because two years is not enough time for states to plan major infrastructure projects.