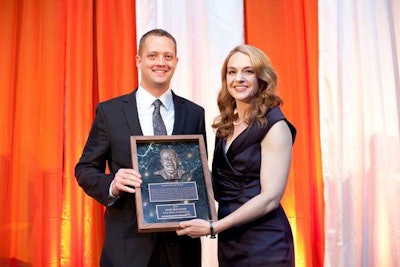 Ditch Witch has presented Josh Kennedy, parts manager of Ditch Witch of Oklahoma, with the 2012 Harold Chestnut Award.
Each year, Ditch Witch selects a parts manager who exhibits dedication, enthusiasm, creativity and confidence, and presents that parts manager with the award.
Kennedy has been working with Ditch Witch of Oklahoma for 11 years. He began as a part-time employee when he was attending the University of Central Oklahoma in Edmond. Kennedy started working full-time in 2003 and became department manager in 2008.
He has since contributed to his department's double-digit growth.