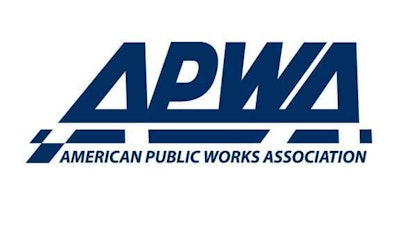 Fifteen public works professionals earned their credentials as Certified Public Infrastructure Inspectors (CPII) from the American Public Works Association (APWA) in March and April.
APWA Executive Director Peter B. King said the CPII gives recognition to those who earn it as "competent, experienced, and well-trained construction inspectors."
The following public works inspectors earned their CPII in March or April:
Bruce Hall with the City of Lancaster in Lancaster, Pennsylvania
Joe Hamp with the City of Springfield in Springfield, Missouri
Nestor Santos with the City of McAllen in McAllen, Texas
Randy Cox with the City of West Des Moines in West Des Moines, Iowa
Ronald Perdue with City of Oceanside in Oceanside, California
Cornell Richardson with the Minnesota Department of Transportation in Golden Valley, Minnesota
Kyle Welte with Engineering Enterprises, Inc. in Sugar Grove, Illinois
Joseph Maze with the City of Portland in Portland, Oregon
Ronald Derrick with Gray and Osborne, Inc. in Seattle, Washington
Matthew Young with the City of Fairfield in Fairfield, Ohio
James Deatherage with the City of Grants Pass in Grants Pass, Oregon
Kyle Wallace with the City of Minneapolis in Minneapolis, Minnesota
Thomas Hicks with the, City of O'Fallon in O'Fallon, Missouri
Robert Nash with the City of O'Fallon in O'Fallon, Missouri
Tom Legault with Anderson Penna Partners, Inc. in Newport Beach, California
For more information about the CPII Certification program, including the newly-available computer-based testing, contact Certification Manager Becky Stein at (816) 595-5212 or bstein@apwa.net.