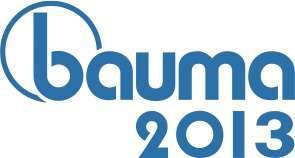 Two editors from our sister site, Equipment World, are in Munich, Germany, attending Bauma this week, providing highlights, new products and more from the big show.
To kick off this year's show, Equipment World is featuring an introduction to Bauma on its website, including a list from Ritchie Bros. of five things to look for at the show.
Among Ritchie Bros.' top five things to see at Bauma is an array of hybrid excavators and massive equipment, plus a Ritchie Bros. auction. Head over to the company's blog for more details.
If you're in Munich, be sure to check out the highlights Ritchie Bros. mentions.
Keep an eye out both here and at EquipmentWorld.com for Bauma news and other updates, and follow Equipment World's editors (@EWeditor and @Tier4Tom) for updates directly from Munich.