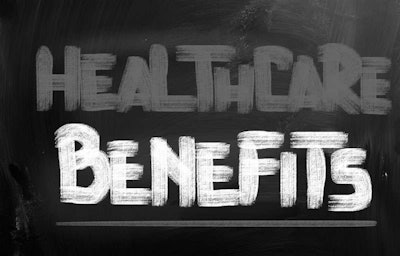 The National Business Group on health released a study in mid-August that found that nearly one-third (32 percent) of large employers only plan to offer consumer-driven health plans (CDHP) next year. That's 10 percent more than in 2014 and almost triple the percent of the employers that offered CHDP-only plans in 2010. The study results were based on a survey of 136 large employers, most of whom have at least 10,000 employees.
A survey released last year by Mercer LLC found that the average cost of coverage through CDHPs was nearly 20 percent less per employee than PPO coverage, a Business Insurance report noted.

This cost factor is important because a provision in the Patient Protection and Affordable Care Act (PPACA) will levy a 40-percent excise tax on health care premiums that exceed $10,200 per person for individual coverage and $27,500 for family coverage starting in 2018.
Is your employer only going to offer CDHPs next year? If you're the employer, what type of health plans are you offering and why? I'd love to hear from you on this. Send me a note at tinabarbaccia@randallreilly.com and let me know if it's O.K. to share what you send me.