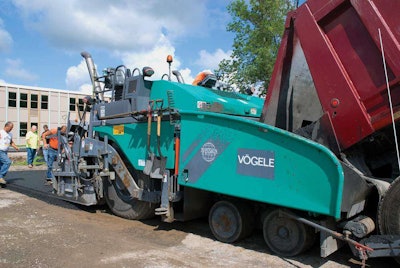 Our sister publication, Equipment World, is featuring a story about pavers used for paving parking lots. It's the first of a two-part series entitled "What it takes to pave a parking lot."
The article uses a hypothetical scenario in which the parking lot is 250,000 square feet in size, with some islands, landscaping and decorative pavers; the project requires 3,500 to 4,000 tons of dense-graded asphalt paved at 3 inches thick; the base is complete and consists of 6 inches of aggregate base course; the job is paved with average speed; and the asphalt leaves the plant at 300 to 325 degrees F.
The article makes several suggestions such as choosing a rubber-tired paver, using heated end gates and considering the plant's production capacity.
Check out Equipment World for more information about the pavers that pave a parking lot.