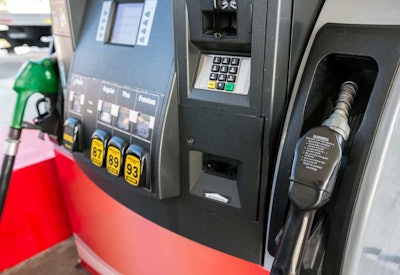 On Tuesday, members of the Maryland Senate Budget and Taxation Committee questioned whether money from a proposed increase in the state's gasoline tax would go toward mass transit instead of roads, the Washington Examiner reported.
The legislation doesn't specify how the $4.3 billion, which would be raised by 2019, is supposed to be used.
If passed, the bill would add a 1-percent wholesale tax on gasoline starting July 1, increasing the cost at the pump by about 4 cents per gallon. The tax amount would increase to 3 percent by July 1, 2015, and could increase up to 5 percent by July 1, 2016, landing the total increase to 19 cents per gallon more than what Maryland residents pay today.
Additionally, the bill would index Maryland's flat 23.5-cents-per-gallon gas tax to inflation. However, the gas tax would be capped at 8 percent in case of extreme inflation.
Governor Martin O'Malley's chief of staff, Matt Gallagher, said the money needs to go toward aging infrastructure and new projects, pointing to the 41 percent of Maryland roads that are in "poor or mediocre condition" and the 55 percent of congested urban highways.
Despite the state's aging infrastructure, Senator David Brinkley said the money will probably go to mass transit anyway because the federal government is not guaranteed to back the $900 million in matching grants.