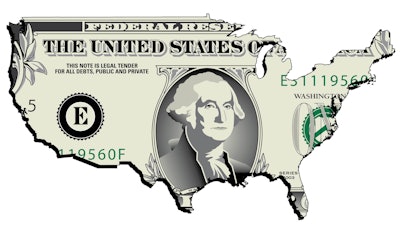 Despite some states – and even some counties and municipalities – finding a way to fund transportation projects without relying on the federal government, the state of Connecticut isn't one of them. (To read, "States Aren't Waiting Around for Federal Support, click here.)
A Pew Charitable Trusts report has found that Connecticut is actually relying more on government funding for transportation and less on state funding when compared with other states, according to a FOX-CT report.
The FOX-CT report points out that Connecticut's transportation spending is funded 70 percent by the state and 30 percent from the federal government. The national average is 76 percent state funding.
This is a different take on funding than one county in Missouri, which developed a penny tax to find a way to fund its transportation projects. To read about this initiative – which is set to raise $1.07 billion – in an editorial I wrote late last year, "A Penny for Your Transportation," click here.