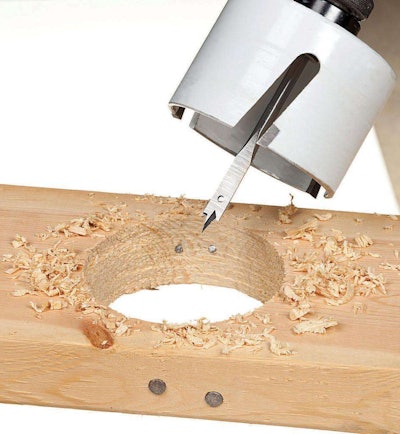 IDEAL Tri-Bore multi-purpose hole saw claims to cut through virtually any construction material, including cement.
Tri-Bore hole saws are compatible with standard battery-powered tools or fixed stationary machines.
Its diamond-sharpened carbide teeth are larger than traditional hole saws for improved speed, cleaner cutting action, and minimized vibration. The larger size works to reduce stress by acting as an absorber that dispels vibration more readily as the saw moves through the cutting surface.
Ideal Industries | www.idealindustries.com