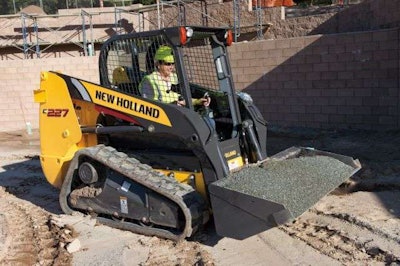 The U.S. construction industry added 22,000 jobs in the month of July, according to the Bureau of Labor Statistics.
Nonresidential construction accounts for 6,600 of those jobs, including 2,500 jobs in the heavy and civil engineering segment.That's a huge improvement when you consider only 100 nonresidential construction jobs were added in June.
"While nonresidential construction's cycle tends to lag that of the overall economy by roughly a year, gains in momentum for the U.S. economy mean that nonresidential construction is poised for better times ahead," Associated Builders and Contractors Chief Economist Anirban Basu said in a statement. "While the 6,600 nonresidential jobs added last month may hardly seem Earth-shattering, it's important to note that the U.S. economy only expanded by around 1 percent during the first six months of the year. The renewal of economic momentum remains in its infancy, but this momentum will gradually translate into an acceleration of nonresidential employment creation."
However, it's not all great news. Nonresidential construction spending fell in July after posting gains in May and June. The good news is spending remains 4.6 percent higher from a year ago.
"The monthly decline in spending should not be cause for significant alarm," Basu said. "The impact of a brutal winter continues to manifest itself in the data. A considerable volume of construction was postponed during the year's initial months with some of that construction taking place in April and May, artificially boosting activity during those months."