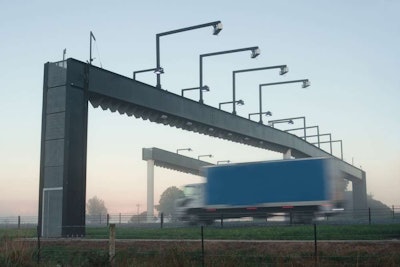 Delaware drivers can soon expect an increase in certain tolls, but the state's gas tax will not rise.
That's because Gov. Jack Markell and his administration are raising tolls on Route 1 by $1 — a move that's expected to collect $10 million for highway projects, WDDE reports.
In addition to the $10 million raised by the plan, the Delaware Department of Transportation (DelDOT) will need to borrow $20 million for paving projects.
The Markell Administration originally proposed a plan that would have brought in $100 million each year for five years, funded by a 10-cents-per-gallon gas tax increase mixed with loans. However, no state House members supported the proposal, so it never moved forward.
State Transportation Secretary Shailen Bhatt told WDDE that he would have rather seen an even split between adding revenue and borrowing funds. He noted that he plans to lobby for an increase in taxes or similar fees in 2015.
"I am hopeful that there will be further discussion next year about revenue for transportation, because obviously, $10 million in new revenue is not what is needed," Bhatt said in the report.
Delaware now has $158 million in its transportation capital budget, of which $128 is allocated for new construction.