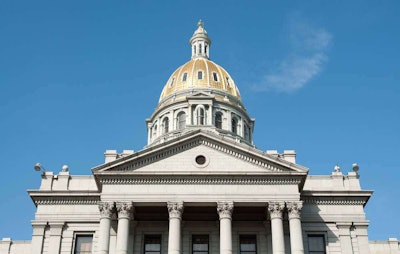 Colorado Gov. John Hickenlooper on Wednesday vetoed a bill that would have increased transparency in public-private partnership (P3) projects, Denver's KDVR reports.
The legislation, Senate Bill 197, arose from public concerns over a project that the state and Plenary Roads, the company investing $20 million and managing tolls for the project, finalized during the latest legislative session. According to the report, residents believed the state and company agreed to the project in private with inadequate public input.
The bill would have required parties involved in P3s to disclose project information such as cost and alternatives, allow public participation three stages of development and communicate with state lawmakers. It would have also banned non-compete clauses, KDVR reports.
Hickenlooper wrote a letter to the Colorado Senate noting that he vetoed the bill because it "inappropriately constrains the business terms of future P3 agreements."
Sen. Matt Jones, who sponsored the bill, said he is drafting a revised version of the legislation for the session next year, with hopes of reaching a compromise with the governor's office.
Additionally, Hickenlooper announced an executive order that would increase P3 transparency, the report notes. He also wants lawmakers to consider creating a "Center for Excellence," which would help determine the best ways to approach future P3 projects.