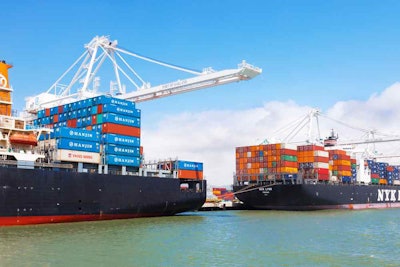 The $12.3 billion Water Resources Reform and Development Act (WRRDA) that was recently approved by the House and Senate would boost public-private partnerships (P3s), and those P3s are getting mixed reviews, The Hill reports.
A water infrastructure advocacy group, Boston, Mass.-based Corporate Accountability International's (CAI) Public Water Works! campaign, said Tuesday it is concerned about the P3-promoting provision, known as the Water Infrastructure Finance and Innovation Act (WIFIA), within the bill.
"We are alarmed by the implications of this bill, which would open the doors to an increase in water public-private partnerships in the U.S. and effectively subsidize water privatization," CAI Public Water Works! Campaign Director Erin Diaz said in the report.
"As our report 'Shutting the Spigot' details, the privatization of water systems around the globe has often resulted in devastating results for the economy and people—rate hikes, layoffs, labor abuses, environmental damage and public safety risks—all while failing to invest in essential infrastructure," Diaz added. "We hope that given the consequences of privatization, public officials will use these new funds to improve public water infrastructure."
The report notes that WIFIA is similar to the Transportation Infrastructure Finance and Innovation Act (TIFIA) that is already in place. WRRDA appropriates $175 million for starting the WIFIA program.
Though CAI Public Water Works! criticizes WIFIA, the provision has garnered support from groups like the American Water Works Association. AWWA CEO David LaFrance called WIFIA "a significant breakthrough in confronting the U.S. water infrastructure challenge" when the provision was included on WRRDA's conference report.
"WIFIA will reduce the financing costs of critical infrastructure projects, allowing communities to fix and expand water systems at a lower cost to their customers," LaFrance said. "Our elected representatives and senators deserve our gratitude."