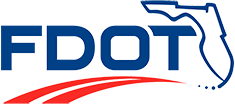 The Florida Department of Transportation (FDOT) will work through a public-private partnership to complete a $2.3 billion Interstate project, AASHTO Journal reports.
The agency accepted a bid from 1-4 Mobility Partners, which will design, construct, finance, operate and maintain the I-4 Ultimate project for 40 years under a concession agreement.
The project involves the reconstruction of 21 miles of Interstate in Orange and Seminole Counties, the addition of four tolled express lanes on Interstate 4 and the construction of turn lanes, pedestrian bridges and "enhanced aesthetics," the report notes.
The project is scheduled to begin in 2015, with a projected completion in 2021.