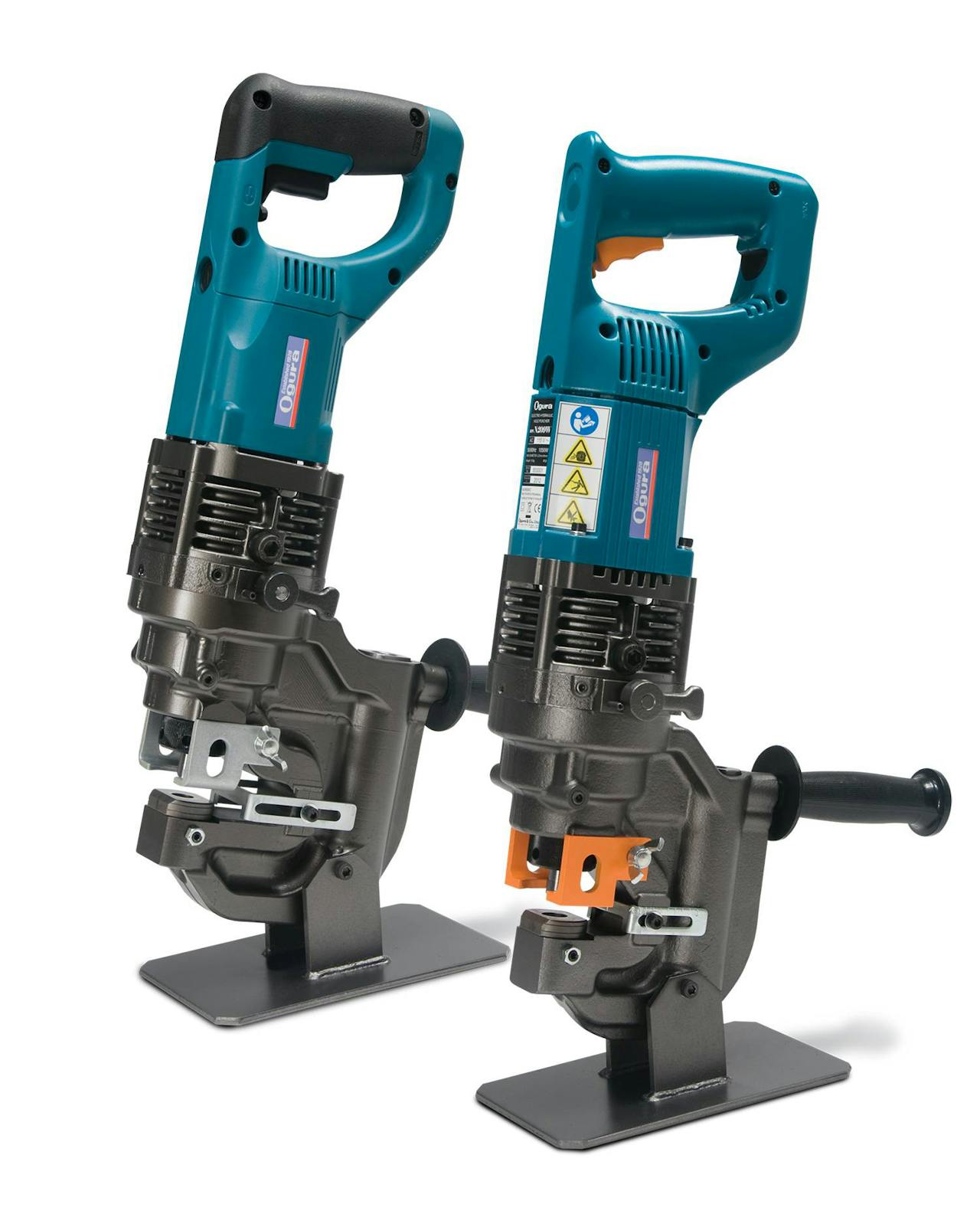 .Hougen Manufacturing has released two electro-hydraulic hole punchers for steel applications such as bridge fabrication and maintenance.
The Hougen-Ogura 75002.5PR and 75004PR models have a lightweight single body construction and are designed to punch holes in steel in as few as 2.3 seconds. Each unit weighs 24.9 pounds.
The motor and self-contained hydraulic system in each model uses only electrical power.
A "Power Retractable" Punch system gives the units the ability to reverse the punch back out of the hole.
The 75002.PR delivers 10.1 tons of punching pressure to punch round holes up to 3/4 inches in diameter through 1/4 inches of material and oblong holes up to 9/16 inches by 13/16 inches.
The 75004PR has a punch pressure of 16.9 tons and can punch round and oblong holes in materials up to 3/8 inches thick.
Both units can punch holes in flat bar, H-steel, angle iron and channel.
Other features include punch jog down and adjustable throat depth gauge, which are designed to aid in accurately locating the hole position. The units use Hougen-Ogura punch and dies.
Available in 120-volt and 230-volt power options, the units come standard with a work stand and a foot switch.