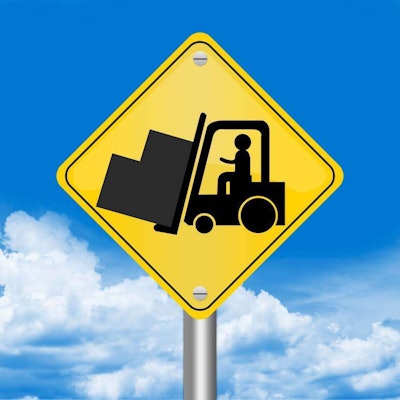 Since forklifts were first introduced in the early 20th century, they have revolutionized the construction industry.
The design of today's lifts are far superior to those of the past. Thanks to new materials, hydraulics and electronics, modern forklifts are more durable and easier to operate.
But forklift operation comes with a host of risks for the driver, other employees and pedestrians. Tip-overs, brake failures and inexperienced drivers cause a number of serious injuries and deaths every year.
Irresponsible forklift operation is especially dangerous in bridge and highway construction. Massive, heavy materials must be transported in areas that are open to pedestrian traffic. The surface on which the forklift operates might be rugged, and even gradual slopes and bumps can cause serious damage.
If you manage or work with a company that constructs bridges or highways, this article will introduce a few forklift safety tips that all on-site workers and supervisors should know. Not only will these guidelines keep employees safe, but they will also prevent damage to equipment and inventory.
1. Designate walking and driving paths
Many industrial accidents happen simply because a worker was in the wrong place at the wrong time. You can prevent incidents such as these by clearly marking paths for foot traffic and forklift lanes.
This rule applies to every company that uses lift trucks, but it is especially important for outdoor construction projects. In a warehouse with a flat, smooth floor, it's easy to mark zones with floor tape or paint, but on streets and roadsides, tape and paint might not hold.
Consider surrounding forklift paths with warning tape that sits about 3.5 feet off the ground. Yellow tape is easier to notice than a few signs, and it won't become covered with dirt or debris like floor marks.
2. Use the right tires
There are a handful of differences between a forklift that solely operates indoors and one that operates outside. Tires are perhaps the most important difference because a blowout could cause an unexpected accident or halt productivity. While indoor forklift-tire sizes relate to truck weight, aisle and lift height, tire designs for outdoor lifts aim to prevent punctures.
3. Identify any gradient inconsistencies
Driving a forklift is a sensitive operation. The right technique can change depending on load size, load height and obstacles, but the floor gradient is among the most important considerations for drivers because slight changes can cause a tip-over. This is the number-one cause of death and serious injury to forklift operators.
If the forklift path is on concrete, try using paint to mark any spots where the gradient changes. Inform the driver and make sure that he or she understands the reason for each individual mark.
4. Use an appropriate forklift model for the project
Forklift designs can vary greatly. The controls, maximum load, speed and handling can vary from one model to the next. It's important that you choose a truck that can handle the demands of the project.
The first and most obvious factor to consider is the maximum load. Make sure the truck can comfortably transport all necessary materials. Never try to lift a load that surpasses the lift's capacity. This can cause damage to the arms or cause a tip-over.
If possible, try to hire a driver that is experienced with that particular forklift model. If this isn't an option, make sure the driver understands the limitations of that particular lift and can perform the pre- and post-operation maintenance check.
Don't cut Corners with forklift safety
The number of rules that coincides with forklift operation can be overwhelming. There are safety checks, maintenance inspections, safety equipment and a host of other considerations.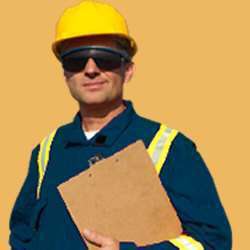 Although addressing these factors can be time-consuming, they are vital for keeping your staff and equipment safe. The tips listed in this article can help ensure that your bridge or highway construction stays productive and accident-free.
About the author: Tom Reddon is a forklift specialist and blog manager for National Forklift Exchange. You can connect with Tom via Twitter (@TomReddon) or e-mail him at Tom.Reddon@yahoo.com.
If you'd like to contribute a guest blog post to Better Roads – whether it's tips or an opinion — email Editor-at-Large Tina Grady Barbaccia at tinabarbaccia@gmail.com or Online Managing Editor Amanda Bayhi at amanda.bayhi@randallreilly.com.