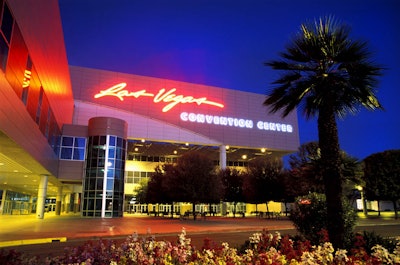 I'm off to Las Vegas today not for the gaming and bright lights, but to cover the World of Concrete show (although I'm sure I'll find some time to sneak an early morning run down Las Vegas Boulevard and a little fun at a few receptions).
I'm excited about all the new product launches, equipment demos and industry experts that will give me a better idea of what's going on in the industry.
I'll be busy running between press conferences and booth visits to bring you the latest in products and news. That means if you're looking for me at the Better Roads booth (#N2244), I most likely won't be there but please stop by to meet the rest of the team and pick up some magazines.
However, do send me a message if you want to catch me on the run between meetings or grab a quick cup of coffee. I'll certainly need it! You can e-mail me at tinabarbaccia@gmail.com or tinabarbaccia@randallreilly.com. I love to meet readers and hear constructive criticism and any new ideas you might have for the magazine or website.
Look for coverage here on the Better Roads website and follow me on Twitter (@tgbarbaccia). Be sure to follow Better Roads on Twitter, Facebook and Instagram as well.