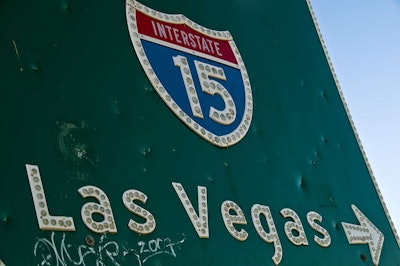 A project that will widen Interstate 15 in Las Vegas is one step closer to becoming a reality.
The Nevada Board of Transportation on Monday approved the sale of $100 million in revenue bonds to buy right-of-way for the $1 billion project, the Las Vegas Sun reports.
The Nevada Department of Transportation (NDOT) will partner with a private company — to be selected later this year — on the project, which is know as Project Neon. The report notes that the private company would "help finance, build and maintain the stretch of more than three miles."
An NDOT official told the Las Vegas Sun that three companies have expressed interest in the partnership.
Bonds are expected to go on sale as early as February 26.