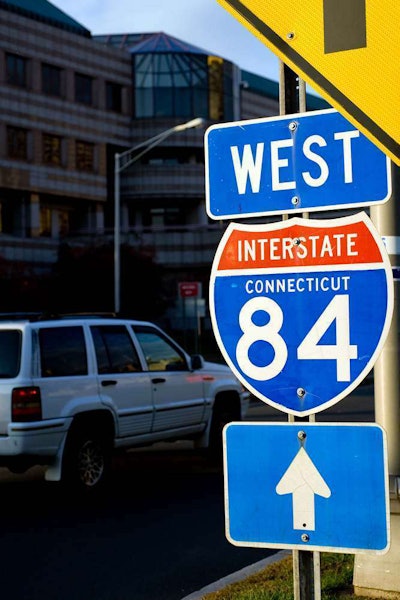 Interstate 84 that runs through a portion of Connecticut was set for a 30-mile expansion project that would widen all of the highway from the New York state line to the city of Waterbury, but a lack of necessary funds has forced state officials to significantly reduce the project, StamfordAdvocate.com reports.
The $4 billion-plus project has become too costly for the state since the project's inception more than a decade ago. Now state officials plan to widen only the most congested portion of the roadway, located between exits 3 and 8.
One critic of the cutback, Bethel First Selectman Matt Knickerbocker, said he is concerned that widening only a portion of the road will create a worse bottlenecking problem.
Additionally, the highway is projected to exceed its capacity by more than 50 percent in the next 11 years, according to the report.
Jon Chew, executive director for regional transportation planning agency the Housatonic Valley Council of Elected Officials, told StamfordAdvocate.com that, though the entire project is needed, the state had to compromise.
"Given the high cost of the project they figured they can only focus on the worst part of the corridor in Danbury," Chew said. "The whole corridor needs to be widened, but if we can keep the Danbury piece on the table at the very least we'll all be better off."