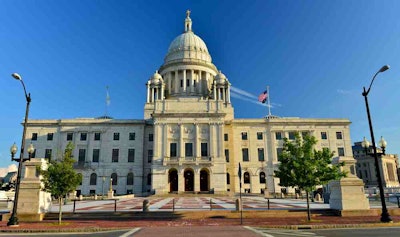 Rhode Island will have a dedicated transportation fund starting next month.
The state's House Finance Committee on Thursday night approved a plan to create a $28 million transportation infrastructure fund by diverting money from the state's general fund starting July 1, the Providence Journal reports.
The plan will shift those funds by raising motor-vehicle inspection fees by $16, increasing motorist court fee costs by $25 and moving revenue from existing rental car surcharge and motor vehicle title fees. The fees are expected to add tens of millions of dollars to the transportation fund.
A 1-cent gas tax increase, set to begin July 1, 2015, would add another $1.4 million to the fund in 2016. The fuel tax hike, the report notes, will be indexed to inflation and will rise every two years.
The plan is included in the state budget, which also ends tolls on the Sakonnet Bridge.