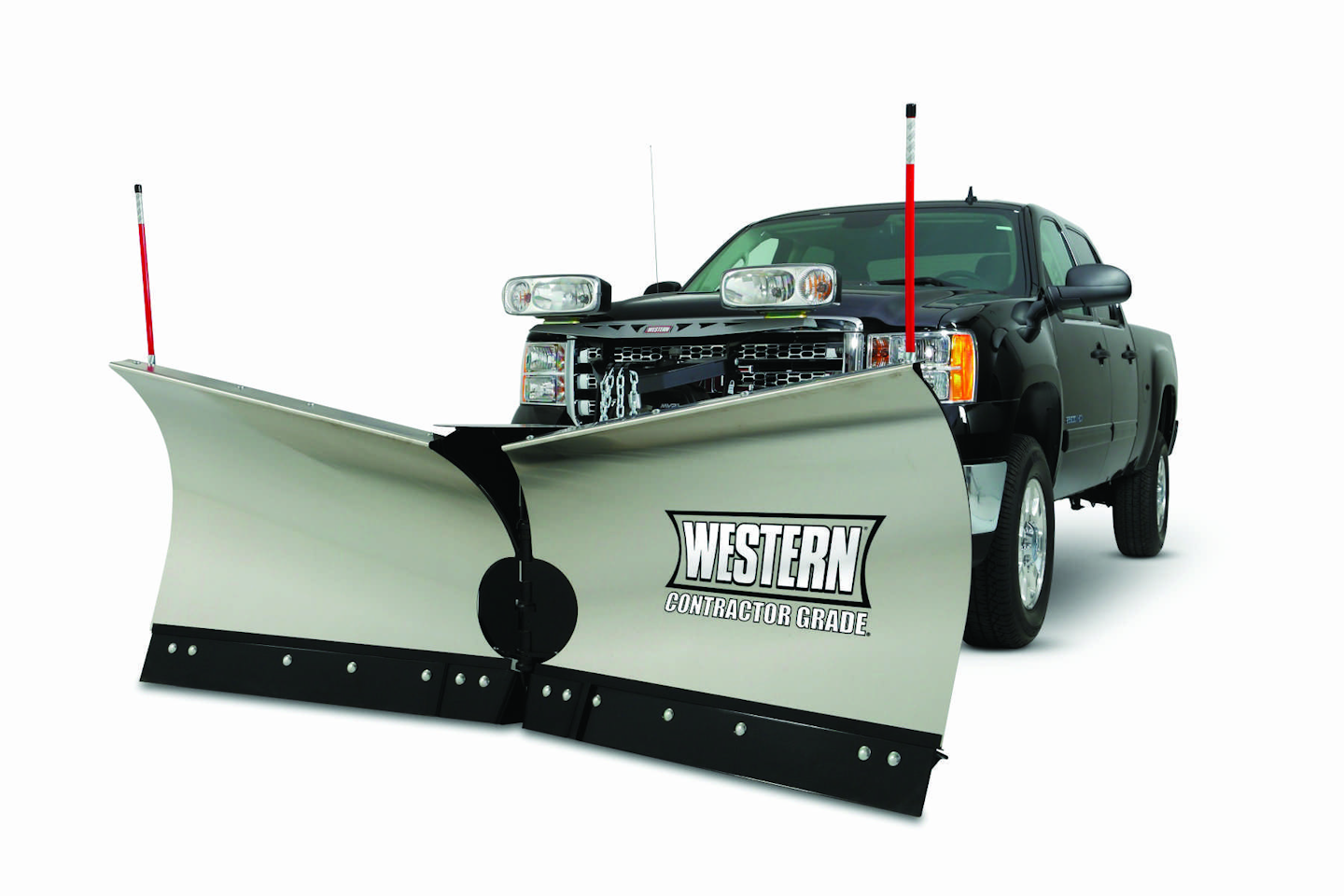 Western has announced that it is now offering a stainless steel version of its MVP 3 V-plow, an improved version of the company's MVP PLUS V-plow.
Introduce in 2013, the plow features flared wings that extend from the center to the outer edges at varying heights depending on the model.
Blades are available in widths ranging from 7 feet, 6 inches to 9 feet, 6 inches.
The plow is designed with a reinforced blade structure with eight vertical ribs, a large center hinge pin, a lift ram with a 1 3/4-inch diameter cylinder and a T-frame design.
The dual-trip edge protection prevents damage to the plow or truck or injury to the operator when traveling over bumps and hidden obstacles.